Alfresco Content Services is open source content management for centralized information.
Alfresco Content Services (ACS) is a powerful, yet flexible content management system that can be used to store, manage, and share all types of digital content. ACS is built on an open-source foundation, which makes it highly customizable and easy to integrate with other systems. ACS is also scalable, which means it can be used by small businesses and large enterprises alike. In addition, ACS has a number of features that make it an ideal choice for managing digital content, including:
Support for all types of digital content, including documents, images, videos, and more.
A user-friendly interface that makes it easy to store, manage, and share content.
Flexible role-based permission controls that allow you to restrict access to specific users or groups.
A robust search engine that makes it easy to find the content you're looking for.
If you're looking for a content management system that is powerful yet easy to use, ACS is the perfect solution. Contact us today to learn more about how Alfresco Content Services can benefit your organization.
What makes ACS the superior choice for content management?
Open source and driven by the community at large

One of the most comprehensive lists of features for content, governance, and process management

High scalability, both vertically and horizontally

Non-proprietary and uses open standards

Cost-effective with a low Total Cost of Ownership

Extensive API of various components

Integrates with most business applications, including Salesforce, Slack, Office 365 and more

Readily available on AWS and Azure as a PaaS or SaaS solution
Hyland Releases New Content Services and Intelligent Automation Product Enhancements
At the end of 2021, Hyland, a leading Content Services provider, announced a series of new product enhancements for Alfresco Content Services and Intelligent Automation. Alfresco Content Services is a Cloud-Native Content Services Platform that helps organizations drive digital transformation by managing all content types across the enterprise from a single platform. Intelligent Automation is a set of Alfresco products that help organizations automate business processes to improve efficiency and agility. The new product enhancements include:
Alfresco Process Services 1.9: Alfresco Process Services is now certified for production deployments on Amazon Web Services (AWS). Alfresco Process Services 1.9 also introduces several new features and capabilities, including support for custom task forms, an enhanced user experience for working with tasks, and improved performance and scalability.
Alfresco Insight Engine 1.2: Alfresco Insight Engine is a powerful search and analytics engine that helps organizations discover hidden insights in their content. Alfresco Insight Engine 1.2 includes several new features and improvements, such as support for text analytics, improved search performance, and enhanced security and auditing.
Alfresco Governance Services 3.0: Alfresco Governance Services is a comprehensive, easy to integrate to other applications such as Office365, Salesforce, ERP systems, etc.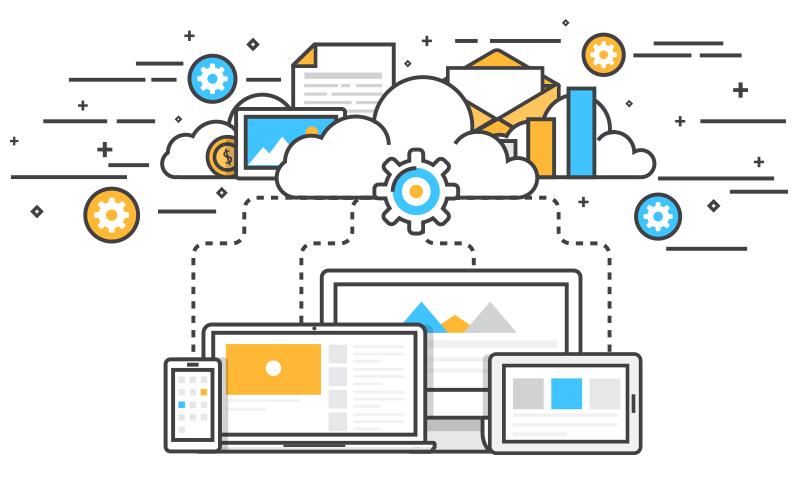 Improvements to intelligent automation with Hyland RPA
Hyland announced several improvements to its intelligent automation capabilities with the release of Hyland Robotic Process Automation (RPA). Hyland has always been a leader in providing intelligent solutions that automate business processes and reduce complexity. With the addition of Hyland RPA, there are even more powerful tools to streamline client operations. Hyland RPA is a complete solution that includes everything needed to get started, including a robust set of features and an easy-to-use interface. Tenthline is committed to providing the best possible solutions for each of our clients, and we are confident that Hyland RPA can help them reach new heights.