Alfresco Process Services (APS)
Alfresco Process Services (APS) is used to define workflows and business processes using the Activiti engine. Its flexibility and scalability lend itself to being applicable for organizations of any size. It offers a powerful suite of modules that integrate with Alfresco's Content and Governance Services. APS provides users the ability to visually design complex parallel workflows, as well as providing analytics and reports on the workflows themselves.
Activiti is an open-source Workflow and Business Process Management (BPM) Platform targeted at business people, developers and system administrators. Activiti Workflow provides a fast and reliable BPMN 2.0 process engine.
Activiti Modeller can be used to author BPMN 2.0-compliant processes graphically using a browser. Activiti Designer is an Eclipse plugin which allows you to model BPMN 2.0 processes from within your IDE-environment This software allows you to use Activiti-specific extensions to improve your process and engine performance.


Tenthline has been architecting Activiti-based workflows in Alfresco for its clients for over a decade. Tenthline is one of the longest-standing companies in Canada that develops Activiti workflows fully integrated into Alfresco.
Business Process Management (BPM)
Business Process Management (BPM) is a best practice for improving organizational performance. It entails the definition, execution, and monitoring of processes that cross functional boundaries within an organization.
An effective BPM solution will provide a platform for process improvement by best leveraging people, technology, and information. The Activiti BPM engine is an example of such a solution. It is open source, lightweight, and highly extensible. It integrates with Hyland | Alfresco to provide a best-in-class business process management solution.
To learn more about how best to leverage business process management within your organization, contact us today. We would be happy to discuss the best BPM solution for your needs.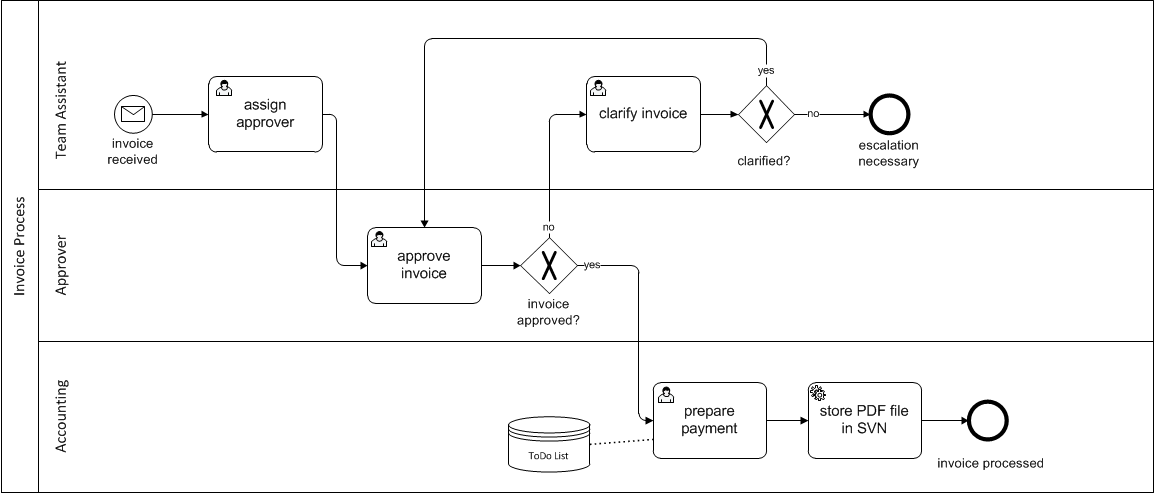 Simple Workflows or Complex Business Process Management
Alfresco Activiti provides a suite of user-friendly tools to model and deploy business processes:
• A Step Editor to guide business users through the creation of a new process model
• A BPMN Editor for dedicated BPM analysts to create powerful process models
• Drag and drop Forms Editor to capture business data easily
• A Forms Library to share and reuse forms across processes
• Flexible management of data and processes