Many people use the terms "Azure" and Cloud interchangeably, but there is a big difference between the two. Azure is a type of cloud computing service, while "the cloud" refers to the delivery of computing services via the internet. In other words, Azure is a subset of the larger category of cloud services. Keep reading to learn more about the key differences between Azure and other types of cloud services.
The "cloud" refers to the delivery of computing services—including servers, storage, databases, networking, software, analytics, and intelligence—over the internet to offer faster innovation at lower cost. When you use cloud services, your devices and systems are connected to resources belonging to your provider's data centers. For example, when you store photos on the cloud, you can access them on any authorized device as long as you have an internet connection. The photos aren't stored on the devices themselves, the cloud acts as a central storage hub.
Azure is a cloud computing service from Microsoft that businesses can use to build, test, deploy, and manage applications and services through Microsoft-managed data centers. Azure offers a variety of services, including computing, storage, networking, databases, analytics, and more. Businesses can use Azure to run Windows or Linux virtual machines (VMs), containers, serverless functions, or managed workloads such as web apps or SQL databases. Additionally, businesses can use Azure to build their own Internet of Things (IoT) Edge devices or connect to other devices in an IoT solution.
Key Features that Set Azure Apart from Other Cloud Services
Now that we've answered the question "what is Azure?" let's take a closer look at some of the key features of Azure compared to other types of cloud services:
* Public vs. Private: When you use public cloud services like Azure or AWS (Amazon Web Services), you share physical infrastructure with other customers at a massive scale. A private cloud connection gives your business dedicated access to Microsoft data center infrastructure (for uses such as computing, storage, and networking).
* On-premises vs. Off-premises: With on-premises solutions like Microsoft 365 or Office 365 E5 suites, you install software on your own local servers with equipment that you manage yourself (or with help from a contractor). With off-premises solutions, software for these same suites—and often storage and processing power— are accessed over the internet using web browsers or mobile apps.
* Hybrid capabilities: Some businesses choose hybrid capabilities so they can keep certain workloads on-premises while connecting their data centers to public clouds for added flexibility and scalability. For example, customers might move their email systems to Office 365 to take advantage of Exchange Online's disaster recovery capabilities while keeping traditional lines of business applications on-premises. Alternatively, they may choose Database as a Service (DBaaS) solutions like SQL Database Managed Instance as they provide built-in high availability without having to purchase additional hardware or software. Learn more about how customers are using hybrid capabilities with Azure Stack HCI Solutions.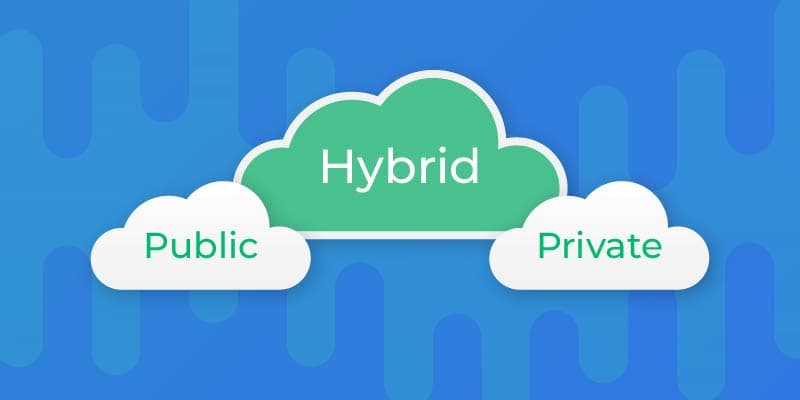 As you can see, Azure's cloud flexibilities set it apart from other types of cloud services. When deciding which type of service is right for your business needs, it's important to consider things like public vs. private access, on-premises vs. off-premises infrastructure, and hybrid capabilities. Keep these factors in mind as you continue your research into which type of cloud service is right for your business needs. Thanks for reading!